SLU - Swedish University of Agricultural Sciences, Sweden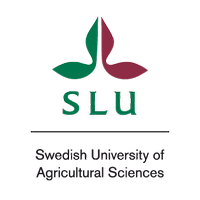 The Swedish University of Agricultural Sciences (SLU) is a sector university under the Ministry of Rural Affairs. Its mission is to develop the understanding and sustainable use and management of biological natural resources. SLU activities are characterized by a strong link between education and research and close collaboration with sectors concerned. SLU has 2,800 fulltime employees and 3,800 undergraduate students. The Cropping Systems Ecology research unit will contribute with agroecology, agronomy, nutrient cycling, weed and soil science expertise. Key research areas are crop diversification in time and space, reintegration of legumes in European agriculture, carbon-nitrogen cycling in soils, weed ecology as well as mitigation of and adaption to climate change.
Role in the project
SLU will be co-leader of work package 3 and contribute to work packages 1, 2, 3 and 7. Additionally, it will contribute to the Swedish case on intercropping of cereals and grain legumes in organic farming.
Key persons involved
Prof. Erik Steen Jensen, Co-leader work package 3, leader task 3.3
Dr. Georg Carlsson
Dr. Weronica Swiergel